Join a hospital network that shapes tomorrow's veterinarian.
We recognize the unwavering demand for veterinarians and understand the additional difficulties associated with hiring new graduates. By creating Bloom, we have the ability to shape the next generation of veterinarians while recruiting qualified candidates to hospitals nationwide.
Bloom is selective about the practices we work with. For the benefit of our students, we choose to work with hospitals that offer mentorship, positive team cultures, competitive packages, and growth opportunities. Each of our hospitals already provide mentoring and professional coaching to their doctors and managers through Blue Heron Consulting.
Hospital Requirements
To make sure things run smoothly, we've laid out a few ground rules. This ensures Bloom's externs are guaranteed to receive quality, tailored experiences at any matched hospital.
Hospitals within the Bloom network should expect to:
Have been a BHC client for at least 8 months.
Host at least one extern per quarter in two-week durations.
Provide one on-site contact for the Bloom team to coordinate details around applicants, interviews, curriculum, and extern experience.
Form and adhere to formalized curriculum based on a) the length of time the hospital wishes to host and b) the unique value of their hospital.
Determine and provide their own stipend/benefit. This will be communicated and advertised as a part of the job listing. Hospitals are responsible for the fulfillment of these benefits.
Provide a tailored and quality educational experience that meets the goals and expectations of matched extern(s).
Communicate any career offers that are made to the Bloom team. This helps us track our impact and measure program effectiveness.
Joining the Bloom Network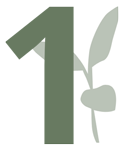 Tell us about your hospital.
Start by filling out the Bloom Externship Matching survey. This allows us to review your hospital and feature its externship opportunity on our website for students to browse through and apply.
The deadline for 2023 hospital submissions has passed. The submission cycle for 2024 externships will open in Fall 2023.
Once your hospital is approved, you'll begin designing your externship curriculum! You'll receive a curriculum guide and sample schedule in case you need some inspiration to get started. We're happy to help as much or as little as you need us.
Ideally, hospitals within the Bloom network will keep an externship curriculum template on file with us. We recognize that curriculum may change from extern to extern in order to provide a personalized experience, however, a general template allows us to answer basic questions that externs may have, such as scheduling, daily responsibilities, and overall expectations.
This will be worth the wait! Third-year veterinary students from coast-to-coast submit applications over their summer term to be accepted into the Bloom externship program for the following year.
Our team carefully reviews each submission and holds thorough interviews, admitting only the top candidates with a passion for veterinary medicine and an eagerness to learn.
A member of the Bloom team will walk you through the match process to ensure you stay in the loop and welcome your extern with a smooth transition!
Think of anything we've missed? Email ascend@bhcteam.com.
We are happy to answer any additionaL questions about joining our network.