An externship experience that focuses on you.
The goal of any externship is to provide an experience that allows future DVMs to build on their veterinary medicine knowledge and skills. Bloom is different.
The mission of Bloom is to provide a personalized, tailored experience that allows you to grow not only as a veterinarian, but as a person. You'll build relationships that care about who you are, and find mentorships that care about where you're going. Plus, you'll benefit from a one-of-a-kind curriculum designed by your matched hospital with your interests and aspirations in mind – just for you.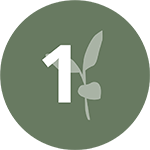 Take a look at all the opportunities we have around the country.
Hospitals have carefully crafted programs that are 100% customizable to you. Explore what they have to offer and reach out to the Ascend team if you have questions.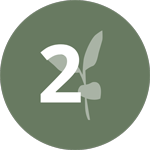 Fill out our application After reviewing, we'll reach out to you to set up an interview.
Once you're accepted, you'll hear from us about your potential matches.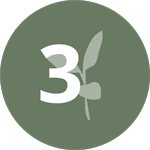 Review your match! Once official, you will be introduced to the hospital management team.
At that point, they'll be in touch regarding logistics.
Externship Opportunities

To view current externships within the Bloom network, click on the map or view hospital listings below.
Glendale, AZ

43rd Avenue Animal Hospital
Small animal, GP, AAHA, Arizona, surgery, anesthesia, laser, therapy, nutrition, mentorship Small animal GP AAHA Arizona surgery anesthesia laser therapy nutrition mentorship

Kissimmee, FL

Boggy Creek Animal Hospital
Small animal, GP, ER, emergency, AAHA, Florida, surgery, laser, radiology, CT, echocardiograms, urgent care, dentistry, paid Small animal GP ER emergency AAHA Florida surgery laser radiology CT echocardiograms urgent care dentistry paid

Lake City & Live Oak, FL

Caring Hands Animal Hospitals
Small animal, GP, AAHA, Florida, wellness care, preventative medicine, dentistry, diagnostic imaging, surgery, urgent care, paid Small animal GP AAHA Florida wellness care preventative medicine dentistry diagnostic imaging surgery urgent care paid

Kenwood, OH

Montgomery Animal Hospital
Small animal, GP, exotic, avian, AAHA, Ohio, anesthesia, dentistry, laser, therapy, paid Small animal GP exotic avian AAHA Ohio anesthesia dentistry laser therapy paid

Rosamond, CA

Southern Kern Veterinary Clinic
Small animal, GP, California, surgery, anesthesia, pain management, dentistry Small animal GP California surgery anesthesia pain management dentistry

Pueblo, CO

Pets & Friends Animal Hospital
Small animal, GP, Colorado, surgery, nursing, pharmaceuticals, pathology, dentistry, mentorship

Newburgh, IN

All Breed Pet Care
Small animal, GP, Indiana, surgery, pharmaceuticals, anesthesia, dentistry, mentorship

Hudson, FL

Advanced Veterinary Care of Pasco
Diagnostics, ultrasound, surgery, internal medicine, avian, exotics, chemotherapy, pharmaceuticals, dentistry, mentorship
More questions? No problem. Email ascend@bhcteam.com.
We are happy to answer any additional questions about the Bloom Externship Program.