DEEP DIVE PROGRAMS
Direct resources and expertise where you need them most.
Whether you're experiencing record growth, or you've been forced to shut down, cut staff, or reduce services and hours, the post-pandemic situation is still far from "business as usual" for most of us.
Our Deep Dive Programs are designed to be a specific, three-month focus in an area of your choosing. From inventory management and marketing, to medical protocols and mentorship, and everything in between – our coaches are primed to deliver a customized program that will help direct resources and expertise where you need them most.
Check out the new Deep Dive Program lineup below. For more information or to request al-a-carte program pricing for new clients, please Schedule a Conversation.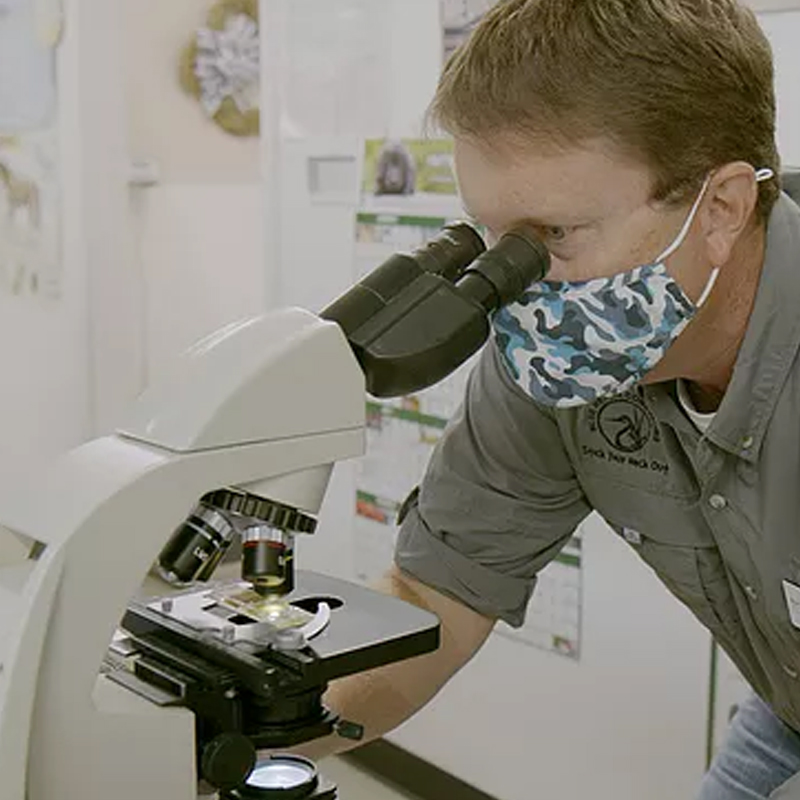 CREATING AND IMPLEMENTING PREVENTIVE CARE PLANS
Are clients concerned about healthcare costs for their pets? We can help you create and implement preventive care plans that will allow you to provide best medicine for your patients and budgeting options for your clients.
CREATING AND IMPLEMENTING A SCRIBE PROGRAM
Are you and other DVMs stretched to meet all client and patient needs AND maintain proper medical records? A scribe program will empower your staff to facilitate the doctors, freeing more time to see more patients.
HANDS ON INVENTORY MANAGEMENT
Struggling with inventory cost control? Constantly running out of products needed to provide best patient care? An inventory management program will contain costs, lower COGS, and ensure products are always on the shelf.
DEVELOPING CONSISTENT MEDICAL PROTOCOLS
Does your staff struggle with consistency when communicating the best medical solutions for patients? Developing medical protocols ensures consistent messaging and quality of care for your patients.
RECRUITING & ONBOARDING SUPPORT STAFF

Is finding quality team members a challenge? Is it difficult to find the time to properly train new employees? We can help create an effective program that allows you to recruit, onboard, and train the best team members possible.
MENTORSHIP: FOSTERING A GROWTH ALLIANCE
This program provides the tools needed to develop you as a successful mentor and grow a successful associate, leading to improved patient care, hospital performance, long-term job satisfaction, and the adoption of best practices.
CULTURE IMPROVEMENT
Are positive morale and personality conflicts a challenge? Is your team lacking motivation to perform at their best? By exploring the personalities and strengths of your team, we ensure they are empowered to do what they do best.
BUILDING AND MARKETING YOUR BRAND
Most hospital owners think they need to be all things to all people. This often does not align with their goals for the hospital. This program will help you create a robust plan that strengthens your brand and markets your hospital to clients who align with your Why.
ANALYZING THE MARKET FOR BUSINESS EXPANSION
Have you thought about business expansion but don't know where to start? Have you thought about opening a satellite hospital? The key to successful expansion lies in proper analysis and planning, and we will help you make an educated decision.
FACILITATING THE AAHA ACCREDIDATION PROCESS
Have you thought about becoming an AAHA-accredited practice but are overwhelmed by the path to get there? We can help facilitate the process from start to finish.
STRATEGIC PLANNING
Does the pace of everyday practice make it feel like your hospital is running you? Does your team have a clear understanding of their roles in accomplishing the hospital's mission? Refocus on your mission and create a plan to accomplish your goals.
PET HEALTH INSURANCE
We believe that when a pet is insured, they will receive the best care at every visit. Removing the financial component from getting the best medical care will increase pet parent compliance, free up time for your team, and improve overall satisfaction.
FEE ANALYSIS
This program will help ensure an appropriate fee structure for the hospital based on evaluation of hospital service and inventory fees. By ensuring you are charging appropriately, you will have a significant impact on your hospital's gross, payroll, COGS, and net.
DENTISTRY PROGRAM
Eighty percent of all patients coming into the hospital need dental services. Dentistry is an integral part of best medicine for companion animals. This program will help you create a robust dental service within your hospital.
TRANSITION PLANNING
Too often, practice owners are ready to retire and put their practice up for sale only to discover it isn't worth what they thought it would be. This program will focus on the steps a practice owner should take prior to considering the sale of their practice.
FINANCIAL ANALYSIS & OPINION OF VALUE

Knowing and understanding your hospital's financial health is essential to creating and implementing sustainable change. Knowing your hospital's key performance indicators (KPIs) and how they compare to national averages will help you determine the greatest opportunities to improve sustainable profitability.
CLIENT EXPERIENCE
Evaluate and enhance how your hospital feels to current and future clients. From online engagement and ease of doing business to personalized connections during a visit, this program will educate and empower your team to provide a client experience so informative, thoughtful, and customized that every client will be your biggest advocate.