It Takes a Village
The BHC team is special for its diversity and experience. Our leadership and coaches come from all walks of life. We are small animal, mixed animal, and emergency veterinarians, hospital administrators, former military officers, and more. It is this intellectual and experiential diversity that allows us to understand, support, and coach virtually any practice. Now, meet the team that lives for your Why.

Stith Keiser
Chief Executive Officer
Prior to his role at BHC, Stith was the founder and CEO of My Veterinary Career (MVC) which he sold to the American Animal Hospital Association (AAHA) in 2011 and managed until 2016. His industry experience includes facilitating workshops at national and state veterinary conferences as well as writing for Today's Veterinary Business, AAHA's Trends Magazine, Veterinary Team Brief, and Veterinarian's Money Digest. Stith also conducts professional skills workshops for student clubs and organizations at veterinary schools across the country. Stith currently collaborates on the development and delivery of professional development curriculum at several veterinary schools where he serves as an Adjunct Faculty Member. He is also part of a team through Colorado State University College of Veterinary Medicine & Biomedical Sciences working under a federal grant to explore and design strategies for successful rural veterinary practice ownership.
Stith's volunteer experience includes serving as President of VetCAN (Veterinary Career Advisory Network), terms as President of VetPartner's Career Development and Practice Management Special Interest Groups, participation in Washington State University's CVM "Diagnostic Challenge" and a seat on the AVMA's Economics Advisory Research Council Financial Literacy task force.
His passion for our profession extends into his role as managing partner in a handful of privately owned veterinary practices. In partnering with veterinarians hungering for successful practice ownership and wishing to build a legacy, Stith enables them to achieve their goals through his role overseeing team development and leverage, operations and financial management.
In his free time, Stith enjoys adventuring in the outdoors with his wife, a small animal veterinarian, their daughter and their dogs and horses.

While attending college at Ferris State University in Big Rapids, Michigan, where he received his bachelor's degree in Business, Dusty Bonner joined the United States Marine Corps. During this time, he gravitated toward three things – leadership, management, and finance. He has been blessed with the privilege to lead some of the toughest Marines through some of the most unique situations throughout his nearly ten years as a leader while serving his country. While in charge of groups that have included over 500 Marines, he has fine-tuned his skills in teaching others how to lead and develop their staff with the necessary skills to meet any challenge. Dusty was also assigned as the Financial Officer managing over 120 million dollars in assets and the expenditure of over 50 million dollars annually. Developing responsible and realistic financial goals while managing day to day operations has been his key to success.
His interest in the veterinary community, along with his friendship with business partner Stith Keiser, led him to jump into the veterinary community. Joining Blue Heron Consulting has allowed him the opportunity to tie his experience in finance and management from the Marines with his interest in the business of veterinary medicine. His love for animals and the joy of developing successful leaders makes this an ideal team for Dusty to be a part of.
"Working hard for something we don't care about is called stress: Working hard for something we love is called passion."
-Simon Sinek

Jason Maag
Director of Operations
Jason has an accomplished record of working with people and pets. For more than 20 years he has developed successful business leaders across several venues. He ran business operations for a variety of retailers including Ann Taylor, Eddie Bauer, Staples and Petco prior to joining Blue Heron Consulting.
During his 11 years working with Petco, Jason held several positions including District Manager of 2 separate markets in the upper mid-west. He was able to successfully expand those markets as well as nurture a love for strengthening the human animal bond. Alsoduring this time, Jason was a founding board member of a successful non-profit Spay and Neuter clinic, providing low cost (and sometimes free) spay and neuter services in his community.
When not at work, Jason spends time outdoors golfing, fishing, hiking and spending time with his wife; Christine, his 3 daughters; Hannah, Makenna and Ashlyn and their four legged Black Labrador Retriever brother; Oliver.

Jeannie Bellsmith
Director of Finance
Jeannie Bellsmith comes to Blue Heron Consulting with over 18 years of ownership, management, customer service, business and veterinary experience. She has owned and operated her own business and worked as a practice manager for over 10 years in an AAHA accredited veterinary hospital where she was one of three founding practice managers of the original North American Business Association (NABA). Following her career in veterinary medicine, she became the Administrative Assistant and Client Service Specialist for a financial advising office focused on comprehensive financial planning and asset management.
Jeannie joined our team in June of 2016, as the Executive Administrator and enjoys doing her part in helping our coaches, hospital owners, practice managers and their team members develop their plans for success. The common thread throughout Jeannie's professional career has always been client service and she strives to continue providing the highest standard of service to our clients at Blue Heron Consulting.
Jeannie enjoys being involved in her community and was commissioned a Kentucky Colonel for her efforts in providing local canine officers with bullet proof vests in 2008.
In Jeannie's spare time she enjoys gardening, traveling, exercising, hiking, "facetiming" her children, porch time with her husband and morning walks with her German Shepherd, Fiona.

Cassidy Matano, M.Ed
Director of Marketing & Client Relations
Cassidy Matano developed a passion for animals and an appreciation of the behind-the-scenes contributions to their care at a young age. A local AAHA accredited veterinary hospital doubled as her school bus stop and her weekday afternoons were spent playing with animals, actively avoiding kennel duty, and observing hospital procedures and client interactions whenever she could.
Her professional career briefly took her away from the industry following her graduation from Centre College and The Pennsylvania State University. Upon graduation, she pursued a career in higher education where she could leverage her expertise in organizational leadership, customer service, project management, marketing and creative design. Fortunately for Blue Heron, Cassidy is returning to our profession as the Director of Marketing and Client Relations and looks forward to serving our team and clients.
Cassidy resides in Easton, Pennsylvania with her boyfriend, John and their cat, Wrigley. In her free time she enjoys baseball games, thunderstorms, and trying new recipes.

Becca Keiser, MSc
Director of Organizational Development
Becca Keiser is BHC's Director of Organizational Development and an Operational Coach. She strongly believes in the work that veterinary practitioners do every day and enjoys identifying and implementing systems to create positive, productive, and thriving work cultures.
Becca holds a Master of Science in Intercultural Communication for Business from the University of Warwick, and a bachelor's degree in Psychology and Spanish from Denison University. She has extensive experience working in organizational development for non-profits, private corporations, and international businesses.
Becca grew up on a farm in Kentucky, where she spent many childhood evenings assisting her father, a veterinarian, with emergency calls. Becca lives with her husband, John, and son, Frederick, in Northern Virginia. In her free time, she loves traveling, spending time with her family, and hiking.

Katey Keeton
Administrator
Katey Keeton joins the team as an administrator helping assist the Field Consultant Division. As well as possessing a vast understanding of customer service, Katey has a legal and insurance background making her a great addition to the BHC team.
Katey was born and raised in West Palm Beach, Florida, where she graduated from Florida Atlantic University with a bachelor's degree in criminal justice and a minor in sociology. Katey played two years of collegiate basketball which instilled in her the importance of teamwork. Her interests include photography, being outdoors, traveling, and spending time with her family.
Katey and her husband, Noah, now reside in Stanford, Kentucky with their children, Knox and Quinn, and their two dogs, Rupp and Cali.
"The role of a leader is not to come up with all the great ideas. The role of a leader is to create an environment in which great ideas can happen."
-Simon Sinek

Missy Tasky, DVM
Medical Team Coach
Dr. Missy Tasky obtained her undergraduate degree in Animal Science at Virginia Tech. She graduated from Auburn University College of Veterinary Medicine in 1991. She moved to Denver, Colorado after graduation and worked as an emergency doctor for 4 years, and then managed a single doctor practice for 5 years. She opened Gentle Touch Animal Hospital in 2000. Her passions include dentistry, client education and business management. Dr. Tasky has taken numerous courses on conflict resolution and emotional intelligence, and has implemented much of what she has learned within her own practice. Her practice is AAHA accredited, and she is a member of the AAHA Accredited VMG Groups. Dr. Tasky's experiences growing and managing her own business as well as her experience as a Blue Heron client, offer great insight into how she can help practice owners and managers achieve their "why".
In her "free time", Dr Tasky enjoys spending time with family and friends, traveling, scuba diving, and skiing. She also jokes that her next career will be as a travel photographer.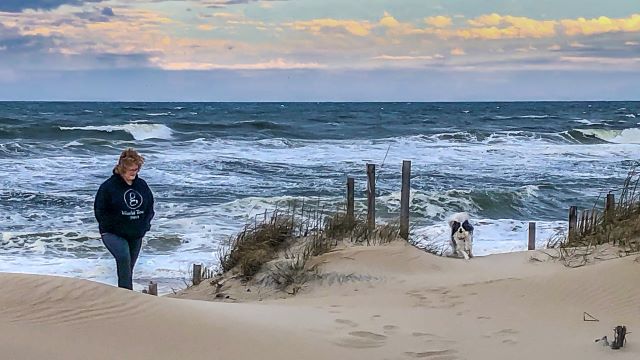 Kate Crumley, DVM
Chief Medical Officer
Dr. Kate Crumley graduated from North Carolina State University with her DVM degree in 1992 and she also holds an MS degree in Biochemistry from UNC-Chapel Hill. Her veterinary career path includes 7 years of mixed practice experience, companion animal medicine and surgery, and practice ownership in the roles of partner and as a sole owner. She has been active with AAHA beginning in veterinary school and has participated in a number of volunteer roles as well as serving on the Board of Directors and as AAHA President 2014-1015. She is passionate about top-notch veterinary medical care and about developing people into leaders who can make their practices thrive.
She founded Heartwood Animal Hospital which serves the rural North Carolina community of Youngsville, just north of Raleigh. Dr. Crumley built the hospital from the ground up, first opening the doors in 2000. Team development has always been a priority for her. Numerous team players have advanced through AAHA's distance education veterinary technician program (DEVTP) with Dr Crumley as preceptor. In 2019 she sold the practice to her partner who took the reins only 4 years after graduating. She has especially enjoyed coaching and watching his professional development flourish both medically and from a business perspective since he joined the practice as a freshly minted graduate.
Dr. Crumley is quick to give credit to Blue Heron for helping Heartwood succeed; she has been a client and has personally experienced the challenges and victories that come with working ON your practice while at the same time working IN it. She loves working with other veterinarians to help them achieve their best; working together to create a practice that provides financial security, a fun work environment, and excellent service and care. Her goal as a part of the Blue Heron team is to inspire veterinarians to feel fantastic about their legacy.
Outside of veterinary medicine, Dr Crumley enjoys recreational road biking, gardening, travel, and listening to audiobooks. She and her husband Steve live on the quiet backroads of beautiful North Carolina. Of course, their dogs, Spock (Papillon) and Bucky (Bernese Mt Dog), and the cat, Neko (camera shy) all get their fair share of attention, too.

Chuck Keiser, DVM
Chief Visionary Officer
Dr. Chuck Keiser is a graduate of Centre College and Auburn University's College of Veterinary Medicine.
His career in veterinary medicine started with a truck and the desire to serve rural Kentuckians. That soon morphed into a brick and mortar hospital, which grew to ownership of three mixed animal practices and ended with the sale of several million dollar plus, small animal, AAHA accredited practices. The sale was to three young doctors that had been mentored and coached by him and who then retained him to continue as a consultant to them and to actively find and assist with the purchase of additional hospitals. While practicing in and running, with the help of a phenomenal team, his own core hospitals, he had the opportunity to buy, sell and manage several other hospitals.
Beyond the practice and management of veterinary hospitals, Dr. Keiser has been involved in other aspects of veterinary medicine and business in general. He chaired the large animal advisory council that raised over 33 million dollars for the new Auburn University Large Animal Teaching Hospital, has been a member of the American Animal Hospital Association (AAHA) since 1988, and served as a chair on the Practice Management Advisory Committee for AAHA. He is one of the founders of the North American Business Association, a group of hospital owners and their practice administrators, and helped grow it to the point where it was gifted to the Veterinary Study Groups (parent organization of VMG).
Dr. Keiser's community involvement includes serving as an elder in his local Presbyterian church and on mission trips. He has served AAHA as a past board member, and past chair of LINC (Leadership Identification Nominating Committee). Dr. Keiser has also been past chair of the local chamber of commerce, Rotary Club, and United Way campaign. He has been a board member of the health department board, multiple foundations, and several banks. He currently serves on the business development board of First Southern National Bank.
For fun, Dr. Keiser enjoys horseback riding, fishing, camping, and traveling with his wife, kids and grandkids.

Allen Craig, DVM
Medical Team Coach
Dr. Allen Craig grew up in Knoxville, TN, in a home that fostered his love for small animals. During his childhood, a passion to serve pets and their humans began to grow. This dream became a reality in 1999 when he graduated from the University of Tennessee College of Veterinary Medicine with his doctorate degree and began working at the Lebanon Animal Hospital. Dr. Craig remained an associate at this hospital until 2012 when an opportunity arose for him to become an owner with the help of Blue Heron's Chuck and Stith Keiser. Under his leadership, the hospital progressed from a near No-Lo practice to a productive and profitable one that is recognized as a leader in quality care for the middle TN area. The practice became AAHA accredited in 2014, is a clinical teaching affiliate with the Lincoln Memorial Veterinary School and now provides a Fear Free experience for patients.
Dr. Craig is married to Valerie, his bride of 20 years. Together, they celebrate the lives of their three children, Isaac, Isabella, and Eli, and the furry friends that continue to make their family complete. Dr. Craig is a member of Veterinary Management Groups (VMG) and is the membership chair for VMG 42. He is a past member and chair of the AAHA Leadership Identification and Nominating Committee. His favorite areas of practice are internal medicine, ultrasound and educating parents to help them better understand their four-legged babies. In his free time, Dr. Craig enjoys gardening, coaching basketball, scouting, and spending time with family.
Dr. Craig is excited to be part of the Blue Heron team. This is his time to pay it forward in veterinary medicine with the knowledge and mentorship that has been shared with him.

Tony Luchetti, DVM
Medical Team Coach
After his undergraduate studies at the University of Idaho and University of Nevada, Reno, Dr. Tony Luchetti received his DVM from Colorado State University in 2000. Dr. Luchetti's veterinary career path has been quite diverse. Immediately after receiving his DVM, he practiced for five years in a mixed animal practice in rural Nevada. His career then led him to work in a sixteen veterinarian, AAHA accredited, small animal exclusive practice for fifteen years in the Reno area. For a portion of this time, he served as Surgical Director and was a partner for seven years, with the practice eventually transitioning to corporate.
Since 2007, Dr. Luchetti has been a shareholder at a local 24/7 emergency practice, as well as serving on the board for a portion of this time. During this period, the practice transitioned to a 24/7 specialty referral hospital. Currently, Dr. Luchetti is a Field Professional Services Veterinarian for a major company and keeps his clinical skills sharp by performing relief work at his prior practice and the emergency hospital. In addition to his clinical experience, he has served as both a board member and an officer in the Nevada VMA, culminating as president of the Nevada VMA in 2015.
Through his love of the profession and diverse career path, he looks forward to offering a unique perspective to practice owners and managers, in addition to the rest of the Blue Heron Team.
Dr. Luchetti is married to Jennifer, his bride of over twenty years. Together they have two teenage boys who keep them busy along with their young German Shorthair Pointer. In his free time, Dr. Luchetti enjoys spending time outdoors, whether that is camping, snow or water skiing, or dirt bike riding.
"One small cat changes coming home to an empty house to coming home."

-Pam Bro

Kelli Kerwin, CVPM
Operational Coach
Kelli was born an animal lover. While most little girls played with dolls, she preferred stuffed animals. When her first dog, Tiny, was hit by a car and survived against all odds, she knew she wanted to work in veterinary medicine. Her journey started with volunteering several times per week at a local animal shelter, despite having to walk a half mile to and from the shelter each day. Once she could drive, she began working for the same veterinarian that had saved Tiny's life years earlier.
Kelli's early experience in medicine and management originated in human healthcare, at the world renown, Cleveland Clinic Foundation. Beginning with a receptionist role, she pursued advancement at every opportunity and quickly moved through the company. She was ultimately tasked with overseeing the startup of a satellite. Despite her success, Kelli was still being pulled into her passion for pet care. In February of 1998, Kelli's husband encouraged her to follow her dream, so she left the human side for veterinary medicine.
She began her 'professional' career in veterinary medicine as the Office Manager with Animal Hospital Inc. The small animal practice grew very quickly and in 2004 she managed the remodel and expansion that doubled their facility size to 14,500 sq. ft. In 2005, Kelli earned her Certified Veterinary Practice Manager distinction and continued on to receive a certificate in Veterinary Practice Management from Purdue University in 2009. She also founded their current pet loss support group that meets monthly to serve the communities surrounding the practice. AHI recently opened their first satellite clinic, and with its expansion, Kelli became their CEO and realized her dream of becoming a practice owner.
In 2016, AHI hired BHC for a diagnostic site visit, bringing a breath of fresh air to Kelli and the practice. It reminded Kelli of her "why," which has always been educating and mentoring people. She loves finding exciting and engaging ways to share her passion for veterinary medicine and teach other animal lovers about the rewarding careers the field has to offer. Kelli joined the BHC team in 2019 so she could share this "why" along with lessons learned from over 20 years in the industry. She is a Past Board President of Lake Humane Society and a member of the Veterinary Hospital Managers Association, American Animal Hospital Association and The Society of Human Resource Managers. She is also Fear Free Certified, an advisory board member for a local Registered Veterinary Technician program and working towards her Human-Animal Bond Certification.
When Kelli has down time, she loves spending time with her husband RJ and their two adult children John and Lisa. Their family would not be complete without their 2 beagles, 3 cats and 2 Royal Palm turkeys. Together their family enjoys the outdoors, working on their log cabin and cheering on Cleveland sports teams and The Ohio State Buckeyes.

Nick Biermaier
Operational Coach
Nick was introduced to veterinary medicine as his wife, Taylor, was going through veterinary school and using the family's dining room for study sessions with her classmates. Nick cooked for the study group, and listened to more conversations about pathology, anatomy and too many other "ologies" to count. Nick's first 'official' foray into veterinary medicine occurred through a company he and his wife started, Checkpoint Veterinary (CPV). CPV was designed as traveling veterinary exam trailer providing a heated, clean area for veterinary care at sled dog races across the Midwest. Experience working closely with veterinarians during races, coupled with watching his wife navigate the rewards and challenges of her career, helped him realize the impact of a practice's quality of medicine, client service, culture and profitability.
Nick began his BHC quest, working alongside CEO Stith Keiser, helping facilitate the company's "Wilderness CE Series" in the mountains of Idaho. Since that time, Nick fully immersed himself in the profession becoming a private practice owner himself as well as joining BHC fulltime. During the last few years, Nick has been blessed to serve hospitals of all sizes across the country as an Operational Coach. In addition to operational coaching, he has helped develop the company's Start-Up Division, helping aspiring owners navigate the challenges of launching their own hospital. One of Nick's greatest professional accomplishments is his role in helping design and lead strategic planning retreats for hospitals seeking to grow with a purpose and plan.
In his spare time Nick loves spending time on his hobby farm with his wife and son, Jack, surrounded by their menagerie of pets – 2 steer calves, 2 pygmy goats, 30 chickens, 2 garage cats, 1 indoor cat, and a 3-year old springer spaniel named Evie. They also love spending time in the outdoors with their families pursuing a range of activities.

Sarah McFadden, DVM, MBA
Operational Coach
Dr. Sarah McFadden-Palmer is a native Coloradoan raised in Golden, Colorado at the foothills of the Rocky Mountains. She graduated from the dual DVM and MBA program at Colorado state University and resides in Fort Collins, Colorado with her husband Eric and her two dogs, Penguin and Marlon Brandog. As a student, she attended the Blue Heron externship which confirmed her desire to become a consultant and help the veterinary industry and fellow veterinarians with her unique blend of medical and business knowledge. She enjoys data analytics and putting a story to these numbers and then utilizing these puzzle pieces to develop strategies for helping business owners understand their competitive advantage, help goal set, and achieve short and long term  financial goals. She is also currently working as a small animal general practice veterinarian within her community and enjoys the close knit bond she shares with her local pets and people. When she isn't working, she is out adventuring with her dogs and husband in the backcountry skiing, hiking, and climbing.

Mary LeMay
Operational Coach
Mary LeMay's passion for leading teams started many years ago. After obtaining her Associates Degree in Management, her journey into veterinary medicine started with an externship at Animal Hospital, Inc (AHI). Halfway through the externship program, Mary realized she had found her new home and joined AHI's reception team. This new adventure began just as Blue Heron Consulting started their coaching journey with the practice. Over the next several years, and while receiving Blue Heron coaching, Mary accepted a variety of positions within AHI, working to tackle some of the most challenging aspects of the clinic such as inventory, management, and human resources.
After years at AHI, Mary realized she wanted to make a larger impact on the veterinary community. She found herself inspired to study the processes behind coaching and the pillars to achieving work-life balance and well-being. Mary is currently pursuing a certificate in Health and Wellness coaching. She aims to aide clinics in identifying future goals, developing systems to streamline day-to-day operations, and generate a culture that fosters growth and well-being. She is excited to combine her veterinary knowledge and love for coaching to support veterinary practice owners in creating profitable practices with high functioning teams.
When she is not working or studying, Mary likes to go boxing and spend time outdoors hiking, running, or paddle boarding. She enjoys spending time with her husband, Mike, riding their Harley and taking vacations to Florida. Their six children and American Bulldog, Zoey, fill their home with an incredible amount of love…and laundry!

Neda Panuska, MBA, LVT
Operational Coach
Neda joins the Blue Heron Consulting team with over a decade of experience improving the lives of animals. She holds a Bachelor of Science in management from the University of Phoenix and an MBA from Fitchburg State University, in addition to an AAS in Veterinary Technologies. Neda put her education into practice with a career as an LVT in Virginia for over ten years in addition to owning a veterinary practice with a business partner. She also married a veterinarian and practice owner, and since then, dinner discussions always seem to revolve around some aspect of the profession.
After working in various aspects of the veterinary industry including customer service and technical support, she is getting back to her passion: improving patient lives. She says she has gone from helping one patient at a time, to one product at a time, to one practice at a time! Neda is looking forward her journey with Blue Heron Consulting and helping veterinary professionals achieve their vision.
Neda grew up in Hampton Roads, VA and now lives in South Carolina with her husband, two cats (Ringo and Tucker), and flock of chickens. In her free time, Neda likes to garden and do yoga.
"Time spent with cats is never wasted."

-Sigmund Freud
Veterinary Field Consultants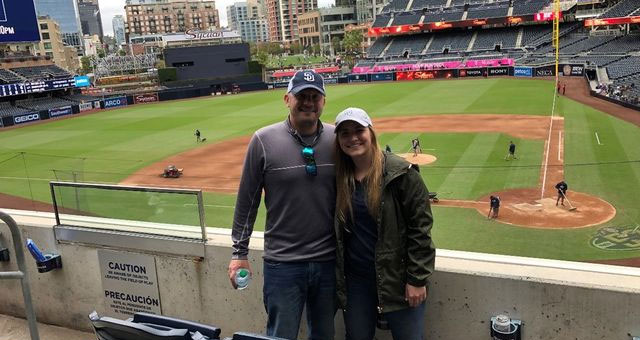 Adam Grecco
Veterinary Field Consultant
Adam Grecco brings 15 years of veterinary hospital management and veterinary sales experience to Blue Heron Consulting. He has an understanding of managing practices, the importance of the hospital-patient bond, and extensive knowledge growing the practice from a business standpoint. Prior to joining BHC, Adam spent 7 years working in a veterinary hospital. He spent a couple years as a Customer Service Manager and was then promoted to Practice Manager. After leaving the practice, he joined Patterson Veterinary Supply, an industry leading distributor of animal health products and technology. Adam started as a Technology Specialist and then served as a Territory Manager. He then went on to become a Regional Director with Trupanion, where he helped to coach and mentor Trupanion representatives in western United States and Canada.

Akemi Nash
Veterinary Market Consultant
Akemi is an Oregon native with a lifelong love of animals. She first developed a passion for veterinary medicine while working at a low-cost spay/ neuter clinic during college. Akemi embarked on a career in human health care management and worked her way from the ground up utilizing her skills in identifying operational opportunities and creating strategies to maximize growth. When the opportunity arose, she decided to return to her true calling of veterinary medicine and joined Petco. In that role, she ran mobile and brick and mortar wellness clinics throughout Oregon and Washington. During this time, she grew her district and opened an additional 16 clinics. Prior to joining Blue Heron Consulting, Akemi worked as an Operations Manager overseeing full service veterinary hospitals in her Pacific NW region. Her passion for accessible care for all animals brings her into community organizations that provide veterinary services for low income households. Her most recent adventure took her to Jamaica where she worked with a team to provide free spay/neuter surgeries. Akemi shares her home with her dogs Tater, Captain, and Noodle as well as a former street cat named Allergy.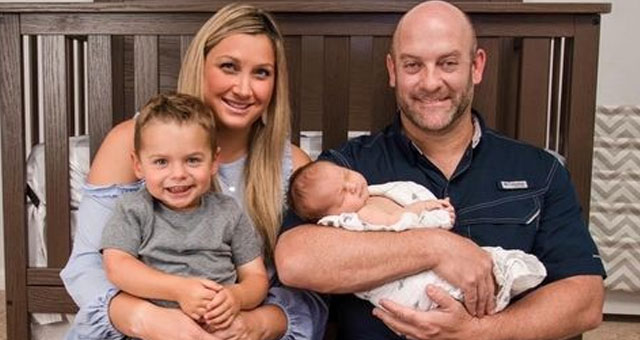 Derek Tyson
Veterinary Field Consultant
Derek Tyson brings extensive experience in the animal health profession as a practice manager of a large veterinary practice as well as in sales. Derek led a team of employees at one of largest clinics in Jacksonville, Florida, Pet Doctors of America. From there, Derek worked as a national sales representative at Sneakers Software, the producers of DVMax practice management software and he eventually joined Trupanion as a Regional Director and worked closely with Territory Partners in the Southeast. To better serve Territory Partners and other areas of business in the veterinary community, the Regional Director position was eventually moved under the umbrella of Blue Heron Consulting, under a new title of Field Consultant.
Prior to starting with Trupanion/Blue Heron, Derek decided to pursue a dream of his to become a sports reporter which he accomplished by working for two different companies including ESPN from 2011 through November of 2017 as a college football writer. Derek has his Business Management degree from Northwood University in Midland, Michigan. In his spare time, Derek enjoys traveling, playing golf, and spending time with his wife Amanda and their son.

Melissa Lutz-Augustini
Lead Market Consultant
Melissa Lutz-Augustini brings 20+ years of veterinary experience, including in clinic technician work and pharmaceutic sales. Melissa started out her career within a large Specialty Practice in Pittsburgh PA and moved into a small animal practice in Jacksonville FL. From there, Melissa moved into the sales side of veterinary medicine, which lead her to work as a pharmaceutical sales representative with several leading companies, Aratana Therapeutics, Antech Diagnostics and Ceva Animal Health. She recently joined Trupanion as a Regional Director for the Northeast US. To better serve Territory Partners and other areas of business in the veterinary community, the Regional Director position was eventually moved under the umbrella of Blue Heron Consulting, under a new title of Field Consultant.
Melissa's passion for animals started when she was 3 years old. She knew at that young age that she wanted to find her place in the veterinary field. Melissa currently lives in Tampa FL with her husband – Mark, three dogs – Tamale, Mila and Pandee and her two cats – Mako and Salty. In addition to her full-time role with Blue Heron, she is a full-time student pursuing a bachelor's degree in Business Management.

Scott Huggins, DVM, MBA
Veterinary Field Consultant
Scott Huggins, DVM, MBA grew up in Raleigh, NC and earned his BS degree in Biology with Honors from the University of North Carolina and his DVM degree from the NCSU College of Veterinary Medicine. Dr. Huggins worked in private practice for 10 years in small animal clinics in NC, UT, and NV before coming back home to work for Novartis Animal Health as a field veterinarian based out of Charlotte. Dr. Huggins then moved to the Novartis home office in Greensboro, NC and served as the Manager of Marketing Operations for 7 years, overseeing market research, e-business, corporate trade shows, and competitive intelligence, while simultaneously serving as a technical advisor to the entire marketing team and other home office departments.
Dr. Huggins returned to school to complete an MBA at the Bryan School of Business and Economics at UNC-Greensboro where he was inducted into Beta Gamma Sigma, the international honor society for business students. While completing his MBA, Dr. Huggins taught college-level courses in Anatomy and Physiology as well as high school biology, chemistry, physics, and earth science, earning a lateral-entry NC teacher license.
After completing his MBA, Dr. Huggins worked for Nutramax Laboratories as the Manager of Field Professional Services, growing the unit from one full-time field veterinarian to a team of seven. In this role, Dr. Huggins also collaborated with sales management in the training of field-based sales representatives, worked side-by-side with sales reps, and gave over 250 presentations to veterinarians and staff, providing over 500 hours of RACE-approved CE content.
Dr. Huggins is excited to bring his broad experience in veterinary medicine to Blue Heron Consulting as of October 2020, and looks forward to assisting his veterinary colleagues in reaching their dreams and fulfilling their WHY. In his spare time, Dr. Huggins has a passion for history and traveling, two pursuits that often coincide on his many adventures around the country and, when opportunities arise, the globe.

Ryan Allison
Veterinary Market Consultant
Ryan brings over 25 years of building successful cultures and developing leaders to Blue Heron Consulting. Ryan has held numerous leadership positions in a variety of retailers including Best Buy, Circuit City, Office Depot, and most recently Petco. With an affinity for people development, Ryan has mentored numerous leaders throughout his career.
Ryan was raised an animal lover and grew up with multiple family dogs. Their impact on his childhood continued into his career. His time as a district manager at Petco helped him understand the need for educating pet parents. He realized there was a large knowledge gap within pet health; filling that gap gave him the sense of purpose that was missing in his career. Ryan was able to grow his market by offering products and services that pets need to live a healthier lifestyle, so that they have a better chance of living a longer life alongside those who cherish them. Having the opportunity to work in the veterinary industry has allowed Ryan to continue his passion for animal care in a more substantial capacity.
When not at work Ryan enjoys golfing, live music, and spending time with his family and his cats, Iris, Leia and Vader.

Anthony Giffen
Learning & Development Manager
Anthony Giffen comes to the Blue Heron Consulting team as our Learning & Development Manager with an impressive background in leadership and development. Anthony was a fifteen-year team member at the Walt Disney World Resort where he held a diverse variety of operational leadership, leadership development, and learning & development roles, including leading the day-one orientation program, "Traditions." He further refined his leadership, consulting, and learning & development skills with Heart of Florida United Way, Insperity, and Wyndham Destinations before moving on to a role with National Veterinary Associates. At NVA, he was able to combine his lifelong love of animals with his passion for learning & development as he provided support for hospital managers and veterinarians.
Prior to these experiences, Anthony graduated with a Bachelor of Science in Education degree from Millersville University in Lancaster County, Pennsylvania, and spent the next few years performing and teaching improvisational theater in the area. These two experiences would provide the foundation for Anthony's approach to learning & development throughout his career: from education, a focus on who our learner is, what our specific objectives are, and how we can best achieve our desired outcomes; and from improvisation, a passion for creating something new and exciting together that we could never even imagine separately.
When not at work, Anthony and his wife Melissa enjoy traveling, running, cycling, going to sporting events, and dining out whenever their greyhound, Tico, will allow them to leave the house without him.
"Do not follow where the path may lead. Go instead where there is no path and leave a trail."
-Ralph Waldo Emerson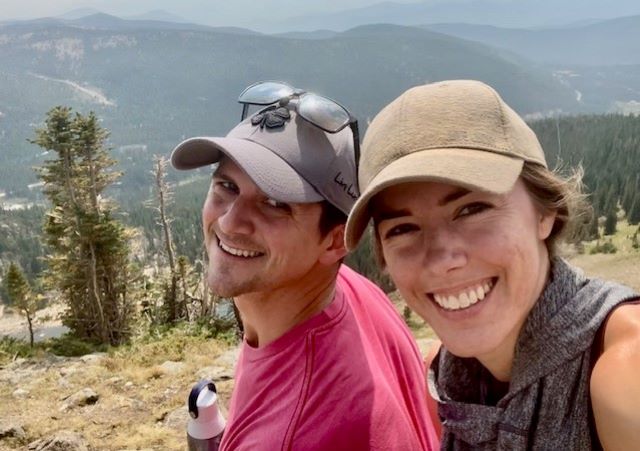 Kelley Lay, DVM
Director of Ascend Student Program
A lifelong Tennessee native, Dr. Kelley Lay grew up on a family farm tucked into the hills of a small town just down the road from the one and only Jack Daniel's Distillery. There she was surrounded by an array of beef cattle, chickens, an ever-evolving population of stray cats and dogs, the occasional lost baby animal, and some of the smoothest, gaited trail-riding horses one could ride. Taking care of those animals and growing up amidst nature instilled in her a love for the natural world, but surprisingly, veterinary medicine was not her first calling. She spent over a decade of her school years, and a couple in college, surrounded by teammates on the basketball court. Many people grow up focused on sports, but what Kelley loved more than the game, was a constant theme of camaraderie, teamwork, perseverance for a cause, and selfless leadership. Because of the fulfillment and passion for those things, she first sought a degree in Physical Therapy. However, while finishing her Bachelor's in Biology, fate and a couple of influential people, would change her course to pursue medicine for other species. She graduated with a Doctorate of Veterinary Medicine from the University of Tennessee four years later. During her time at UT, she realized there was a general deficit of business knowledge and leadership skills in the curriculum, so she served in a lead capacity of several student organizations such as President of the Veterinary Business Management Association, Student Leader of the American Animal Hospital Association (AAHA), and Director of Professional Development on the AAHA Student North American Business Association's National Leadership Team.
After graduation, Dr. Lay moved to Nashville and now calls Music City home. She has worked in numerous small animal and emergency settings, often mixing it up with relief work and finding ways to help teams all over Nashville. This has opened her eyes to different environments, enabled a vision for what works and what doesn't, as well as solidified a belief that the culture of a practice is its greatest asset and that without the framework of a great team around us, we are all less successful than we could be. She also never lost sight of her passion to guide and encourage others. While still practicing, she joined the Tennessee Veterinary Medical Association's Power of Ten Leadership Program and Blue Heron Consulting's team of coaching experts. Kelley is not only one of Blue Heron Consulting's Operational Coaches but is also our Director of Student and Early Career Programs. In this role, she lectures to students and young veterinarians at schools and conferences across the U.S. Thanks to her own personal experiences, she believes passionately that the next generation should be empowered to control their destiny, navigate their career through early challenges and unknowns, find well-being and fulfillment, and pursue dreams of practice ownership. She is helping to develop more business leaders, regardless of their background or the evolution of the profession, and by doing so, believes we can form a profession of people who take care of each other even better than we take care of our clients and patients.
She and her husband, Nathaniel, recently welcomed their first child and share their home with their sweet pit bull mix, Cade, and a sassy tabby named Allie. From her background, it will come as no surprise that she loves fitness and nutrition, outdoor recreation, and attending an array of sporting events and concerts in her free time.

Carley Baum, M.Ed
Ascend Student Program Manager
Carley joins the Blue Heron Consulting team as a Program Manager for the Ascend Student Program. With her years of experience and her passion for animals and those who care for them, she hopes to encourage those entering the profession and offer an empowering perspective in changing the field for the better.
Carley first learned of her love for animals in her hometown of San Diego, CA where she grew up rescuing animals with her family (and tried to sneak plenty home as well!). Fast-forward to her college years and Carley's love for animals continued through her efforts in raising puppies for Guide Dogs for the Blind while earning a Bachelor's degree in Veterinary Science from the University of Nevada – Reno. Her education solidified her love for the field and her desire to find her niche in the animal world where she could make the most impact. Carley later earned her Masters degree in Education and worked in a variety of animal hospitals, gaining experience and applying her knowledge to help those who came through their doors, both pets and clients alike.
Carley resides in Washington with her husband, Mike, their dogs, Collins, Bo, and Mac, and are expecting their first child in the summer of 2021. In her free time, Carley enjoys hiking, swimming, and exploring the Pacific Northwest.
"Leadership and learning are indispensable to each other."
-John F. Kennedy

Esther Rugerio
Talent Acquisition Specialist
Esther Rugerio joins the Blue Heron Consulting team with over 10 years of experience in customer service and management. She graduated with a Bachelor's degree in Finance and Marketing from Eastern Kentucky University. As a Talent Acquisition Specialist, Esther enjoys forming relationships with our clients and strategically matching candidates to open positions in their hospitals. A people person at heart, Esther loves helping our clients find the right match so teams can take their practice to the next level.
Outside of work, Esther's love for others shows in her deep involvement with the community. She serves as the President of the Arts Commission of Danville and Boyle County, has been an active member of the American Red Cross for over 9 years, and volunteers time with Restore for Habitat for Humanity, Make A Wish, and the Humane Society. She loves to spend time with her daughter, Isabel, dogs, Mia and Rosie, and bunny, Mr. BunBun. She enjoys baking, painting, and taking her pets for a walk. She is also a proud Dance Mom and enjoys traveling with her daughter to her many competitions.
"When I look into the eyes of an animal, I do not see an animal. I see a living being. I see a friend. I feel a soul."

-AD Williams
Veterinary Student Interns

Graham DiPinto
Veterinary Student Intern
Graham DiPinto is from the Wilmington, North Carolina area and has always loved the beaches,  marshes and the wildlife that comes with them. Growing up with an Italian immigrant for a father and hog farmer's daughter for a mother, he learned from a young age what hard work is as both his parents built multiple businesses from the ground up. He got his taste of veterinary medicine through his American grandfather, "Buck" who raised horses, small livestock and bred purebred Treeing Walkers for hunting. Being isolated in the swamps of coastal North Carolina, veterinary care wasn't the most accessible so most of the work was done by his grandfather who taught Graham many tricks that previous veterinarians had passed down to "Buck". Graham has had a desire to become a veterinarian since age six and began working at local hospital at age 12 until he left for his undergraduate studies. After graduating from North Carolina State University with a degree in Animal Science: Veterinary Bioscience, he was accepted into Lincoln Memorial University-College of Veterinary Medicine and is a member of the class of 2022. Graham has a passion for both orthopedic/soft tissue surgery as well as practice management and financial operations. He also has a passion for one of the most important aspects of veterinary medicine: the people that are at the other end of the leash. Developing relationships and building trust between pet parents is extremely crucial to Graham and he hopes to carry that over in his future practices. Learning of BHC through financial literacy classes through LMU-CVM, Graham was quickly interested in becoming an intern for BHC to be able to put the passion for business along aside the skill set that it takes to run successful practices.
In his down time, Graham enjoys spending time with his wife, Elizabeth and their two cocker spaniels, Hattie and George.

Libby Czapor
Veterinary Student Intern
Libby Czapor is originally from Waterbury, Connecticut and completed her Honors Pre-Veterinary Medicine and Animal Biosciences degree at the University of Delaware. The program at UD offered a plethora of hands-on experiences and connected Libby to her veterinary assistant job, overall contributing greatly to her success in applying to veterinary school. Libby is a member of Mississippi State University's Class of 2022, where she served a year as the school's Veterinary Business Management Association president. Libby learned of BHC during her time at the 2020 Veterinary Leadership Conference and immediately knew she wanted to become more involved. One of the main aspects of veterinary medicine that attracted her was the puzzle-like nature of the career, and the BHC internship fits perfectly in line with that mindset! Assessing financial profiles and finding the "piece of the puzzle" that could allow for clinic improvement is exciting, and the knowledge Libby continues to gain will undoubtedly help in her goal of practice ownership. Libby is interested in emergency medicine and small animal and exotic general practice. Though she does not want to specialize, she is also strongly interested in radiology! Libby has a passion for preventive pet care and hopes to highlight wellness and prevention with her clients in the future. Libby firmly believes in a veterinarian's role as a teacher within the community and looks forward to serving in this role following graduation.
Libby loves being near the water and cherishes the memories of going to Cape Cod each summer growing up. Her free time is best spent with friends and family especially if it involves an adventure! Her favorite adventure buddy is her cat, Apollo, whom she adopted once beginning veterinary school.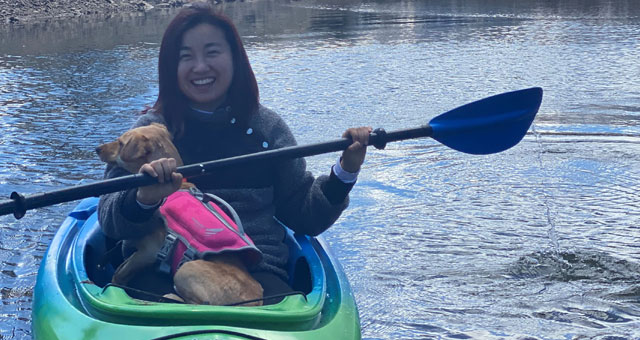 Tiffany Galen
Veterinary Student Intern
Tiffany Galen grew up in China before moving to Seattle, Washington at 11 years old. Watching pets treated as family members in America strengthened Tiffany's motivation to become a veterinarian and improve companion animal welfare across the world.
Tiffany earned a B.S. in Biology and B.A. in Psychology from the University of Washington before transitioning to Colorado State University's veterinary prep program, where she earned an MS in Toxicology. Tiffany is currently a rising second-year veterinary student at Colorado State University. Her interests include business ownership, small animal general practice, and emergency care.
Aside from a strong interest in companion animal emergency medicine, Tiffany is incredibly passionate about business and technology. She hopes to channel her passions into owning a successful veterinary practice in the future, using her story and experience to give back to the field of veterinary medicine.
When not in school, Tiffany loves to travel the world with her pup, Cinnamon, and eat great food.